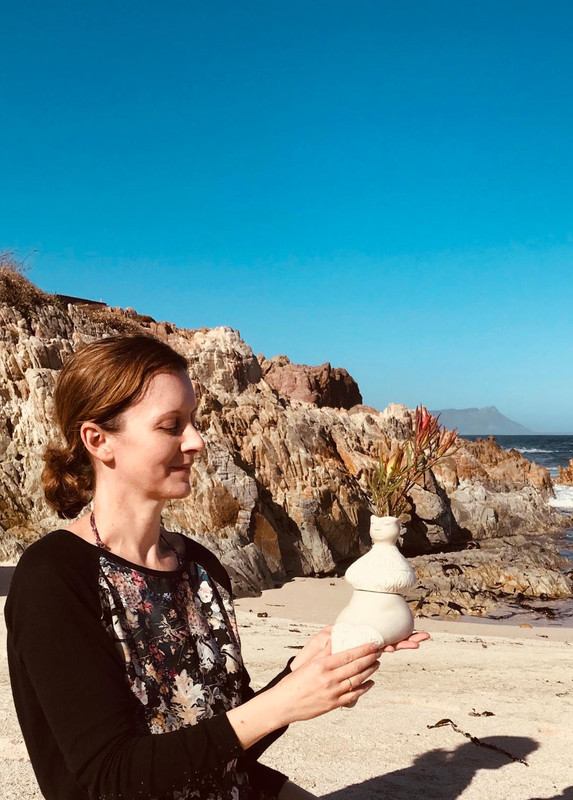 Hello or Howzit! I'm Marianne and I am an independent ceramicist pottering away from my tiny pottery studio in South East London.
I am an implant from South Africa, and moved to the UK in 2002. Before this I completed a BA degree in Fine Art and continued developing my passion for ceramics by attending various adult education colleges in London.
I discovered slip casting in 2012, which became an obsession, turning my lovely and supportive partner a clay widower, and since then I have been doing slip casting non-stop. I love the challenges my hand sculpted forms pose to the mould making process. The final pieces are then completed with various surface decoration and fine detail sculpting before undergoing a two - three stage firing process.
My current work can probably be described as decorative / functional ...and off the wall :). I also create functional ware such as porcelain cups and bowls. I have various little projects on the go and I am continuously learning new techniques.
I also like to continue making one of a kind sculptural work. I cannot throw on the wheel for toffee but it remains on my to do list!
I draw inspiration from my African heritage, the female form and nature specifically the fynbos flora which is indigenous to the Western Cape, South Africa.
Prices are an honest reflection of the time it takes to create the ceramics you see here. Handmade & slow made with care. All materials used are non-toxic and lead free. Functional ware is dinnerware safe.